Bobby's Ranch was started in 1972 only two horses at the time. Young Bobby was 16 and needed a job for the summer. The Ranch grew from there and is now run by Bobby his wife Celia and their daughters, Theresa and Cassie.
We have a wonderful staff that are all experienced riders to take you on our guided western trail rides.
We ride year round as long as the trails are safe.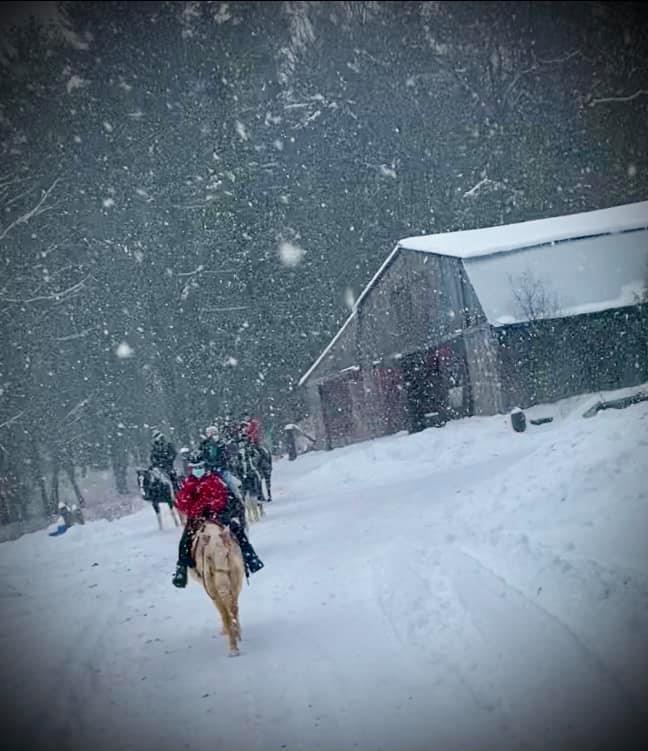 Guided
Western
Trail rides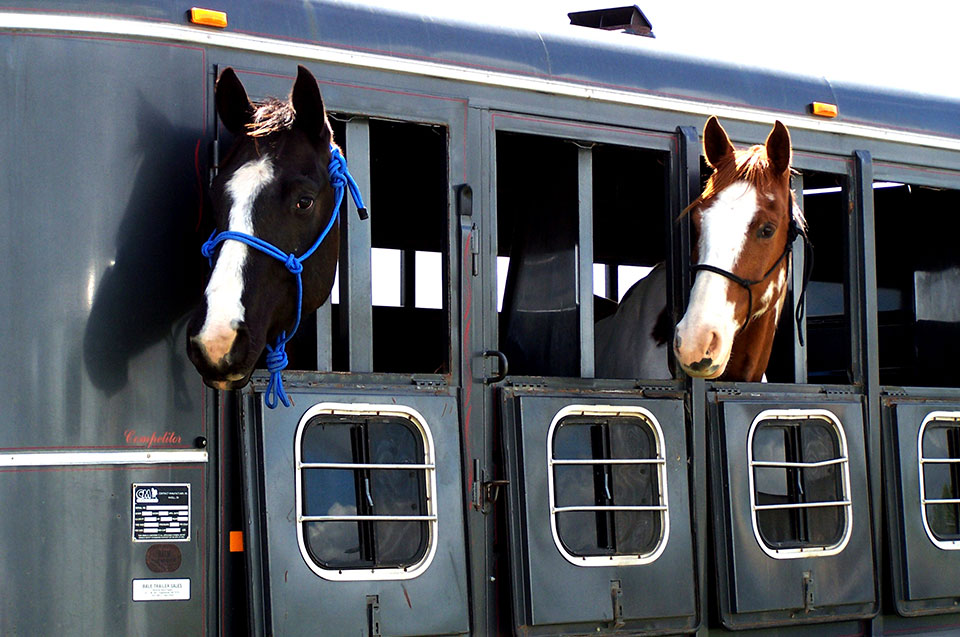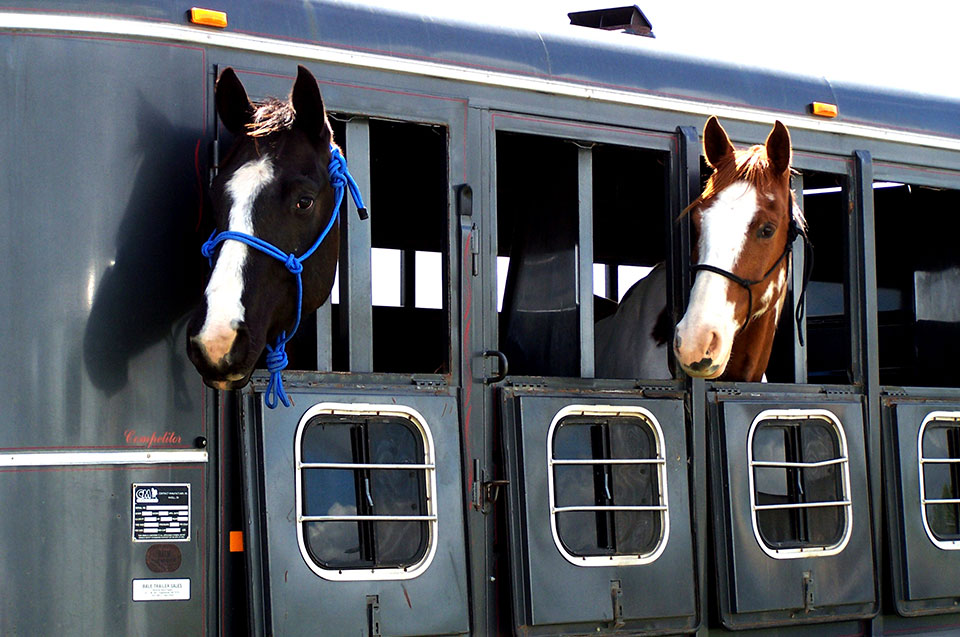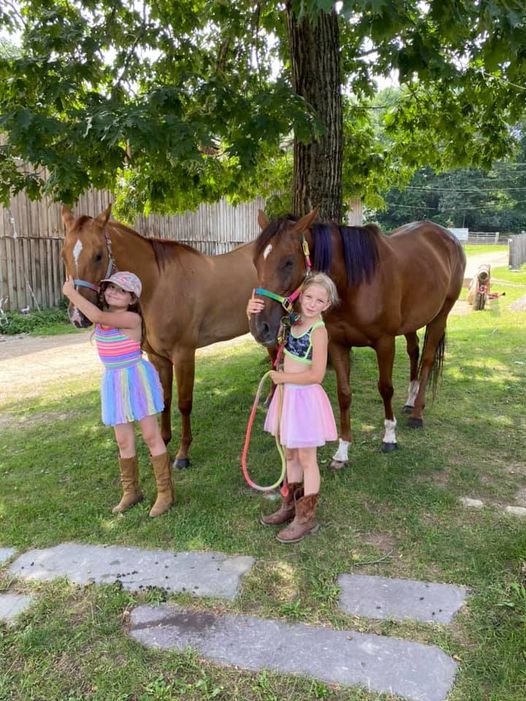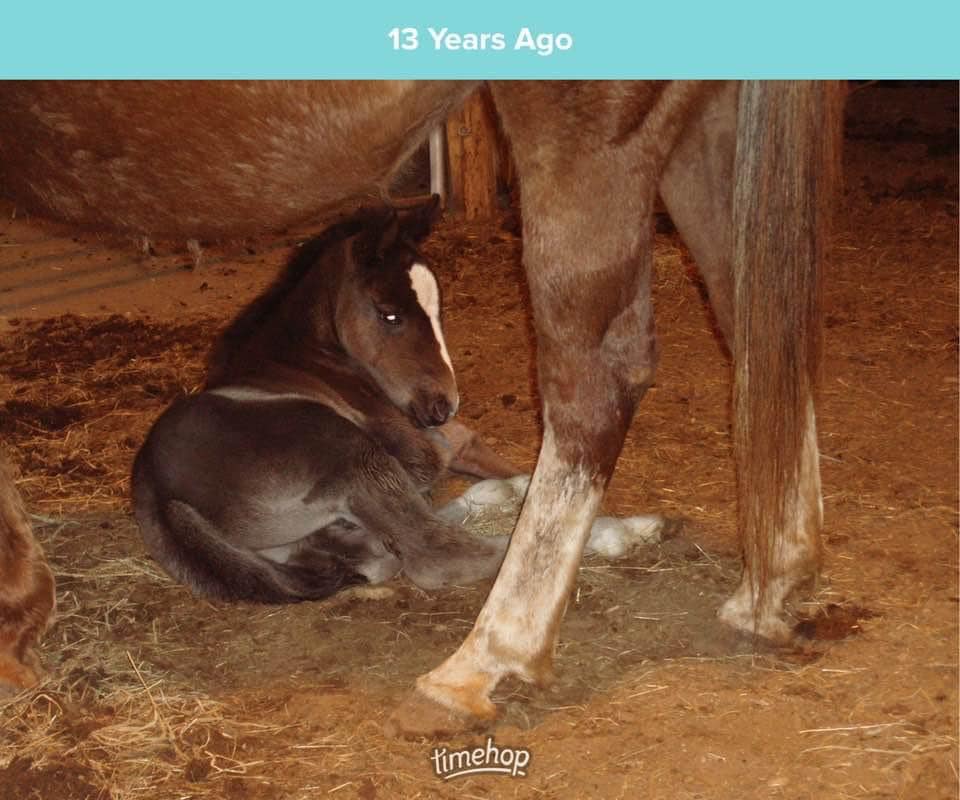 Please be advised: We strictly adhere to our weight limit if you weigh more than 210 you will be turned away at the time of your ride without a refund, due to the fact that you reserved horses that we could not book for others. If there is a question about your weight we do reserve the right to ask you to step on a scale.
Also all rides could be canceled at a moments notice due to severe storms or extreme heat during the summer months. We always do our best to notify you before hand, however sometimes this is not posible.
Our horses are our life, we will never put them at risk.
Thank you for understanding our horses always come first.
Have you met Peso? This is her on her first day on earth 16 years ago!
Maybe you have ridden Blueberry this was her 16 years ago with her Mom Stawberry!
Here's Sweet Potato meeting a new friend!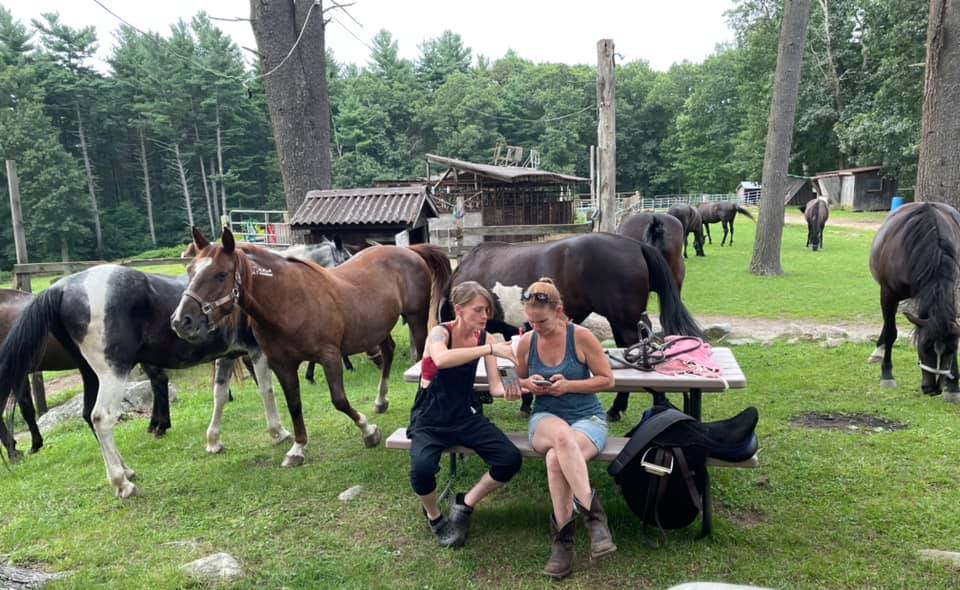 Give the gift of a Summer horsemanship program or a trail ride: